In recognition of the spirit of our mission, Loretto Academy invites families who cannot afford the full cost of tuition to apply for tuition assistance. This assistance is awarded on the basis of need to qualified students who are returning or have been admitted as new students. We have a long history of serving families of all socioeconomic backgrounds, and proudly work to ensure everyone has access to a Catholic education. Loretto Academy uses an independent company to evaluate the family's financial situation and recommend the level of assistance Loretto Academy should offer.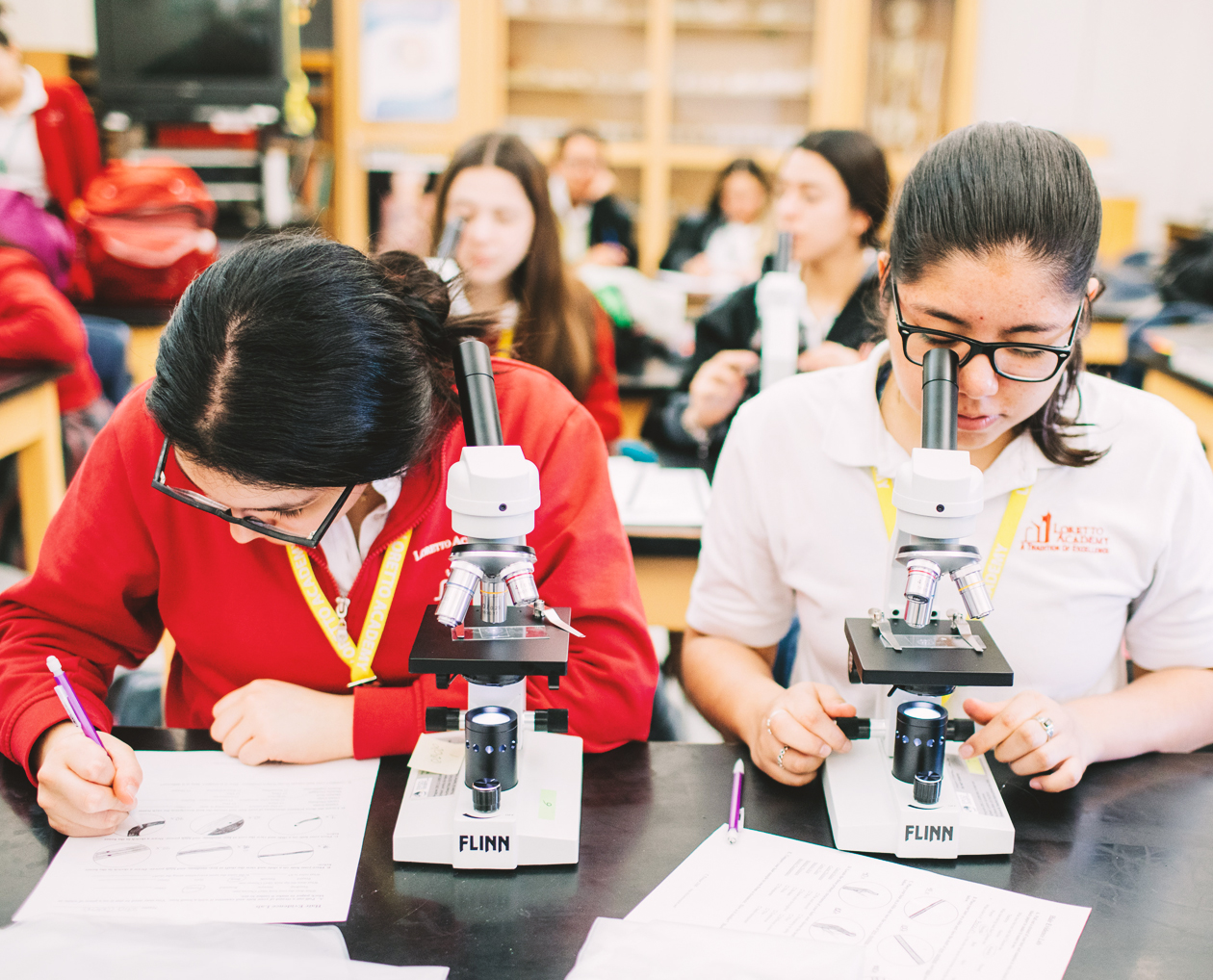 Challenge Program
Loretto Academy participates in a unique scholarship program called the Challenge Program. It is separate from our Tuition Assistance, with different application requirements and different opportunities.
Learn More
Tuition Assistance Expectations
Students' grades, attendance, behavior, and cooperation will be evaluated when awarding assistance. Students receiving tuition assistance are expected to abide by the following:
Maintain passing grades each semester.
Be examples of good Christian behavior both in and out of school.
Complete work-study hours. (Applicable to middle and high school students only.)
Provide updates and thank-you notes to donors.
Failure to abide by the tuition assistance expectations or receiving a suspension are grounds to terminate tuition assistance during that school year.
Applying for Tuition Assistance
You must be registered to be considered for financial aid. Applications for financial assistance must be done online at https://studentfinancialaid.blackbaud.school. Financial assistance will be awarded to a student who has completed the Loretto Academy's registration process and her work-study hours by April 22, 2022.
It is critical that you complete the application(s) and submit the required income tax forms on time. Late applications will be placed on a waiting list for selection as funds become available.
Parents who work in Juarez and do not file a US income tax return: you must fill out a form and submit a letter to the committee explaining why you are requesting financial aid; in addition, you must bring a copy of your latest paystubs and Hacienda, or if you do not file with Hacienda, a letter from your employer stating your gross annual salary, taxes, and net pay for the year 2020. The tax reports must be given to the Director of Finance.
If you have any questions, please contact the Finance Director, Rick Enriquez at renriquez@loretto.org or (915) 566-8400.
Support Loretto
With your support, we can continue educating young leaders, make our school more inclusive with the addition of an elevator, support more students with tuition assistance, retain and attract highly-qualified educators, and maintain and improve our school grounds.
Donate Today!